Beyond newsroom technology: 3 keys to journalism innovation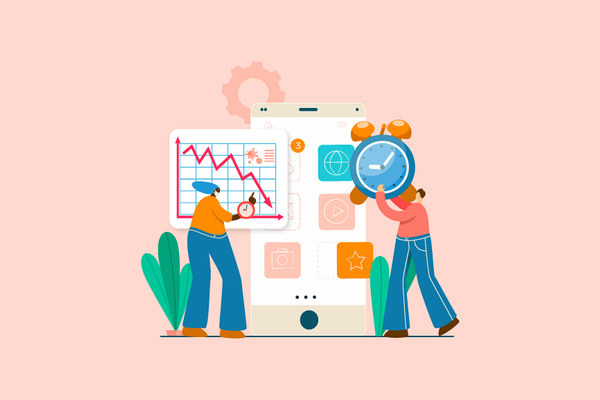 Over the years, Sourcefabric has interviewed experts across a multitude of disciplines about the biggest challenges facing the media industry today. With the disruption of journalism's business model, along with the emergence of alternate platforms for content production and distribution, the news business is at a crossroads.
Through Sourcefabric's interviews with experts in the field, a common narrative emerged. For news organisations to be competitive, each needs to find their own ways of being innovative with technology, while not succumbing to the fallacy that any new tool is a magic wand that can make more fundamental issues disappear.
Key 1: Start with mindset, culture and creativity
In our interview with Emily Goligoski, the former research director at NYU's Membership Puzzle Project (and now the senior director of audience research at The Atlantic), we learned that organisational culture and audience engagement strategies have to be weighed before implementing a particular technology solution.
"I see two challenges [in the newsroom]. The first challenge is that very often the tools – or the software – are not designed for newsroom use. We see this with news organisations using tools like Salesforce. But news-community members are not the core customer base for a company like Salesforce," Goligoski said, "And so, unless you really have people who are trained in how to make the best use of a tool, the solution can be over-engineered software that people are not best equipped to use."
Jonas Eriksson, the president of the European Alliance of News Agencies and Editor-In-Chief and CEO at the Swedish national news agency TT, struck a similar note around the ongoing transition from legacy media to the online world.
Eriksson said that many of the problems facing the news industry today still involve the migration from print to digital, and that there is a lack of a truly viable business model to address these new needs in newsrooms. At the same time, reporters and editors are doing a better job when it comes to using new digital formats for more innovative storytelling.
"What first comes to mind is live reporting that creates an atmosphere of being there in the centre of the event that unfolds. Court cases and elections are good examples when live reporting that comes as a mix of news from an agency and customers' input, gives an end result that was previously impossible," Eriksson said.
Key 2: Think inside-out and outside-in to create value
In addition to these innovative uses of technology for engaging with audiences, news organisations are also working to improve internal efficiencies, especially around production processes in the newsroom. Sourcefabric spoke with the technical analyst for the Australian Associated Press (AAP), Michael Gourlay, to learn more about new approaches to the planning, execution and delivery of news coverage. AAP and Sourcefabric teamed up to create a solution, called Agenda, which is able to provide real-time tracking of coverage planning and availability.
"The new Agenda is able to provide real-time tracking of coverage planning and availability – including the tracking of content updates – and offers improved sorting, filtering, following, and search tools, as well as providing a direct link between promised coverage and published content as it becomes available," Gourlay said, "We benchmarked our efforts against other planning offerings throughout the development process. We believe we have been successful in incorporating all the most desirable user features, focusing on simplicity, ease of use, and general utility."
Agenda and similar tools amount to a refinement of the organisation of newsrooms, yielding more efficiency and lower operating costs. But the larger question of a fundamentally different business model for journalism remains open.
"For decades, we've been running newsrooms as standalone units in competition with each other," noted Alan Soon, founder of Splice Media, a leading expert in newsroom operations, digital transformation, and the business of media. Soon said, "That doesn't make sense in the digital space when we're all largely competing for attention on social platforms. Newsrooms need to realise that we can't maintain these costs for much longer."
But the issue goes beyond improving finances. In our interview, Soon probed the potential for collaboration in journalism to add value, and do more for the public good.
"Newsrooms need to think of how they can partner up better," Soon said. "What are shared services they can build together? Is there a way to build a centralised copy editing function shared across a handful of newsrooms? How can we build datasets around public information that can be centrally created but individually visualised across newsrooms?"
Key 3: Be engaged and accountable to local communities
A host of new challenges arose for journalism with the outbreak of the coronavirus. At the same time that news organisations became key actors in providing health-related information to the public, most lost the few advertising revenues they had left.
Now the media business must answer to this new existential threat that is being posed by COVID-19. At the same time, journalists must also respond to the current wave of social change that is requiring them to be more accountable to the communities they serve in terms of examining their own racism and other biases, as well as addressing the real information needs of the public.
Kathryn Geels, director of the Engaged Journalism Accelerator, believes that engaged journalism is a simple idea that can be applied to many complex challenges.
"Engaged journalism organisations are able to buck the trends of distrust and decline, because they are already innovating with aspects that we believe are fundamental to the long-term resilience of journalism and to helping the wider industry—and communities—overcome core challenges," Geels said, "These aspects include culture change within a news organisation, collaborative business models, community engagement or participation, diversity, equality and inclusion both within a news organisation and with an audience/community, and social impact."
Although the future of journalism as a whole may look uncertain, there are steps that newsrooms can take to address the disruption and even flourish. By embracing new innovative technologies, concentrating on reinvention strategies, and utilising collaboration and community engagement to regain audience's trust in news, journalism will have a secure role in democratic societies in the coming decades.
This article was written with the help of Sourcefabric intern Lauren Smith.