A round-up of Live Blog coverage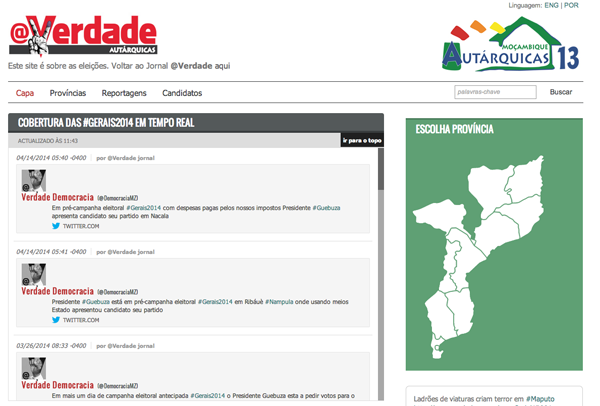 A diverse range of groups have already adopted Live Blog, from small community run blogs to large media organisations. Here's a round-up of Live Blog's covering topics from elections to public holidays and international conferences, showcasing their variations in design and purpose.
Check out this slideshow to see how Live Blog is helping these organisations stay up to the minute with their coverage.
Live Blog is actively used by news organisations TagesWoche, Rheinische Post and ZEIT ONLINE covering everything from politics to culture. The Finnish news agency STT-Lehtikuva provides their clients with minute-by-minute updates of major events in Finland and abroad.  International conferences including OKCon, RightsCon and Media Party are using Live Blog to engage remote participation and share key moments with their audience. And organisations like @Verdade and the Climate News Mosaic are creating awareness and activation on political and environmental issues. 
With the recent beta release of Live Blog 2.0, we invite you to get in touch with us to set up your own live blog. You can read more about that here.