Activist Radio: a watchtower for human rights in Armenia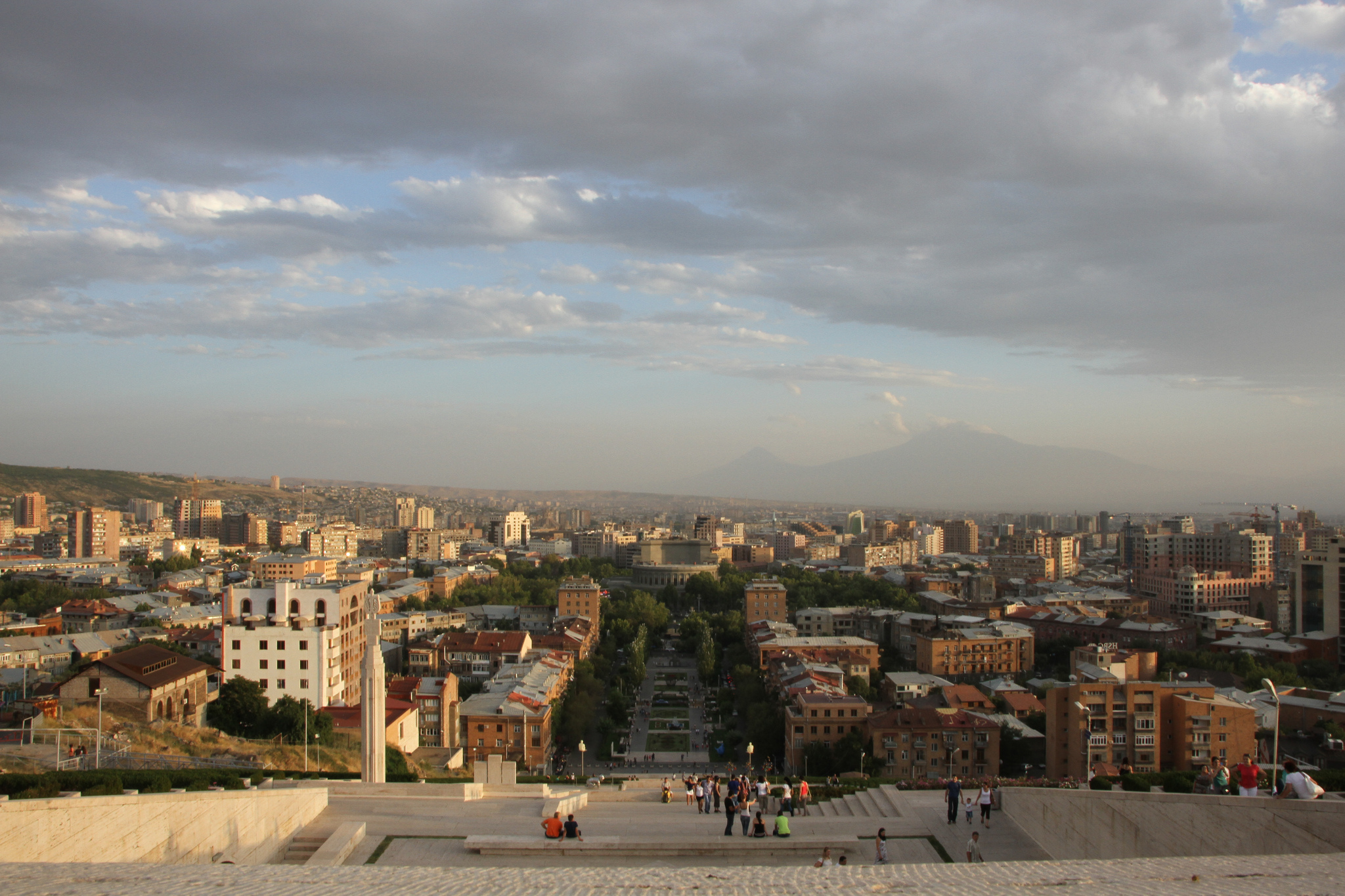 In old languages like Armenian, there isn't an exact translation for the word "activist". The concept of activism is not common, and for most people in Armenia, the word "activist" associates more with the superheroes of American movies who are ready to come to the rescue in case of any trouble and solve all the problems than with individuals taking action for social or political change. Recently, activist and journalist Zaruhi Hovhannisyan proposed the use of the word "Ashkhuzhak". Now, Ashkhushak is also the name of one of the radio stations of the microwav.fm project.
Ashkhushak (Activist) Radio is an independent radio platform managed and hosted by three civil rights pioneers in Yerevan, the capital of Armenia: Heghine, Armen and Mamikon. Mamikon deals with the planning and show scheduling, and Heghine and Armen produce the programmes.
Through the radio, they want to give activists the opportunity to share their ideas with society and organise discussions concerning issues or problems that are present in everyday life in Armenia. Activist Radio is on air since a few months and is one of the newest microwav.fm radios. The programmes are touching upon a wide range of topics, all centred on activism. Recent programmes were about women, culture, art, politics.
We at Sourcefabric support Activist Radio by providing the technical infrastructure and the software to engage with civil society in Yerevan. We built the radio station website with our cutting-edge Broadcaster theme - powered by Newscoop and Airtime. We also provide the mobile apps, so the station can spread the word and sound on all devices.
Activist Radio constantly works to raise awareness in society, motivate people and involve them in discussions about human rights and civil society. "The target group is the layer of society which wishes to live in a more independent country where human rights are respected, and another part of the target group are people who are interested in activism", mentions Armen. Recently, the radio makers also actively engaged in monitoring the results of the 6 December referendum in Armenia.
And it is no coincidence that the radio station website launches today, December 10, on Human Rights Day. An important day, reminding all of us of the incredible work of activists around the world who, just like the people behind Activist Radio, are constantly promoting human rights around the world.
We wish Heghine, Armen, Mamikon and all the people listening to Activist Radio all the best to keep working for human rights and drive progress for civil rights and diversity in Armenian society!
Read more about and listen to Activist Radio:
Radio Station website: http://activist.microwav.fm/
"Ashkhuzhak" Activist Radio on Soundcloud: https://soundcloud.com/ashkhuzhak/
"Ashkhuzhak" Activist Radio on Facebook: https://www.facebook.com/ashkhuzhak
Android App: https://play.google.com/store/apps/details?id=org.sourcefabric.mwactivist
iOS App: Will be available shortly
microwav.fm is an independent, non-partisan, international, youth-oriented online radio platform powered by Airtime by Sourcefabric. The project helps groups and organisations communicate with younger audiences in an appealing and modern way to spur a dialogue about human rights, freedom and democracy in the countries of the South Caucasus. microwav.fm project has been funded with support from the Swedish International Development Cooperation Agency.