e-Book Workshop with Booktype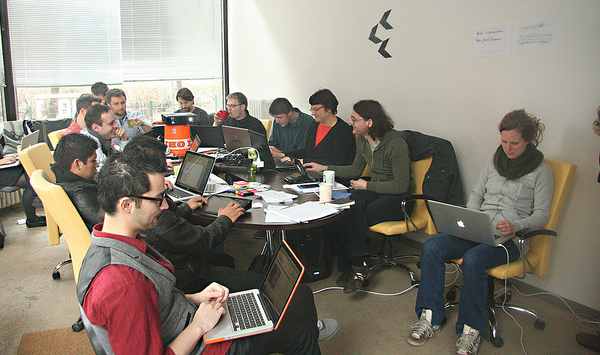 DIY MASTERCLASS Workshop Series #2: WRITE, PUBLISH & PRINT DIGITAL BOOKS
The future of the book is in your hands!
Sourcefabric will be holding an ebook workshop with Booktype, a free, open source platform that produces beautiful, engaging books formatted for print, Amazon, iBooks and almost any ereader within minutes. Create books on your own or with others via an easy-to-use web interface. Build a community around your content with social tools and use the reach of mobile, tablet and ebook technology to engage new audiences. Get to know different production models and workflows in the new era of distributed book production, taking a look at free culture economic models and sustainable practices.The workshop will be held in English and the participation is free of charge.
When: 16. April 2012 - 13:00 - 18:00
Where: Supermarkt, Brunnenstrasse 64, 13355, Berlin
Workshop leader: Adam Hyde, Booktype's Project Leader.
Confirm your participation with a short e-mail to: [email protected]
Read more: e-Book enlightenment, What is Booktype?.