Exploring the Design Thinking Behind Superdesk and Superdesk Publisher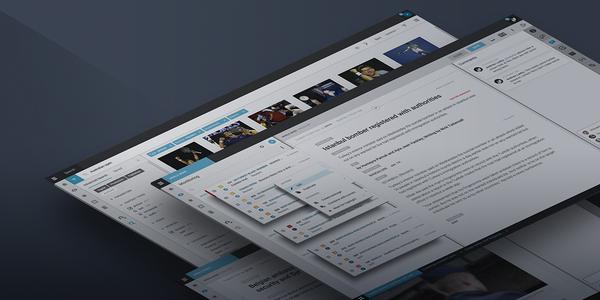 At Sourcefabric we believe that the best way to build top-notch software for journalists is to work closely alongside them throughout the design process. "By journalists, for journalists" is the philosophy behind our open-source content management system Superdesk, which we have developed in cooperation with several major news agencies including the Australian Associated Press (AAP) and Norsk Telegrambyrå (NTB).
When we first began work on Superdesk in 2011, all our team had was the power of an idea: to design an open-source, headless CMS that would act as a digital "desk" for all the journalists in a newsroom to do their work on.
The team began by creating mock-ups and having discussions with consultants who'd worked in news agency newsrooms. Then, out of the blue, the Australian Associated Press (AAP) got in touch. They were looking for a new newsroom management system, and decided just from the visual attractiveness of Superdesk alone that it could be exactly what they needed.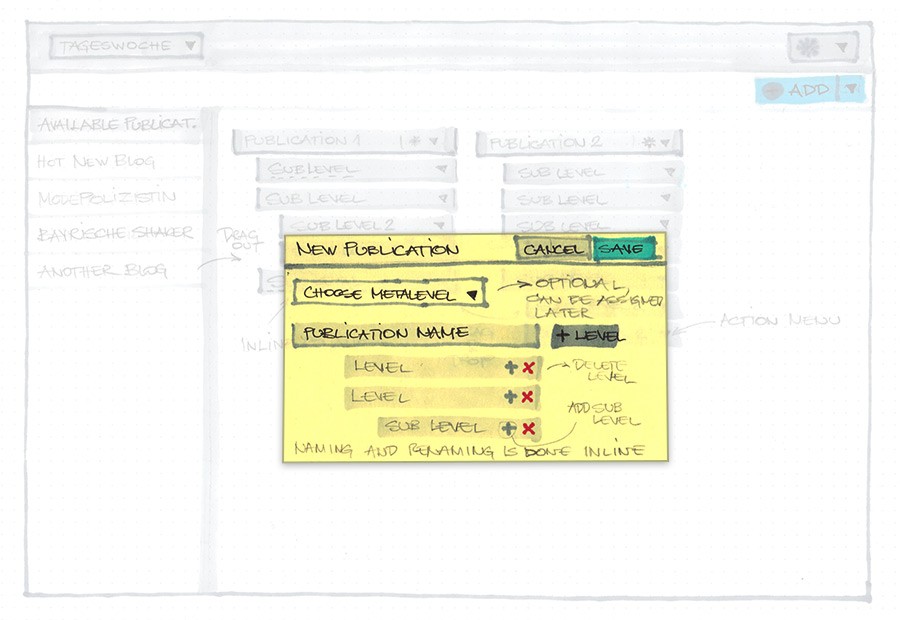 Things moved quickly once the the Superdesk team began talks with AAP. Our Superdesk Project Manager, veteran journalist Vince Ryan, spent two years working inside the AAP newsroom, while our Head of Design, Vladimir Stefanovic, based himself there for four months. Here, he gained a good sense of how to design the system in order to tackle the pain points for journalists.
"We were designing the system based on the problems that needed solving in the newsroom. We'd create something, show it to AAP and see how they reacted. It took a lot of work."
Vladimir Stefanovic, Head of Design
Many of these pain points were the fault of AAP's aged newsroom system, which did not allow the news agency to build new features or speed up their workflow. If they wanted to add multi-media elements to an article, for instance, they had to switch over to a completely different software.
With Superdesk, however, one of the central tenets of its design is its modularity, allowing parts that are no longer needed to be retired gracefully, without affecting other parts. 
"We wanted to create a system where you can see multiple screens or parts of the system at the same time. So the idea is to ease access to all the stages of a workflow. We also wanted users to be able to work on more than one article at once without switching the screen. But if you need to, you can also easily just focus on one thing."
Vladimir Stefanovic, Head of Design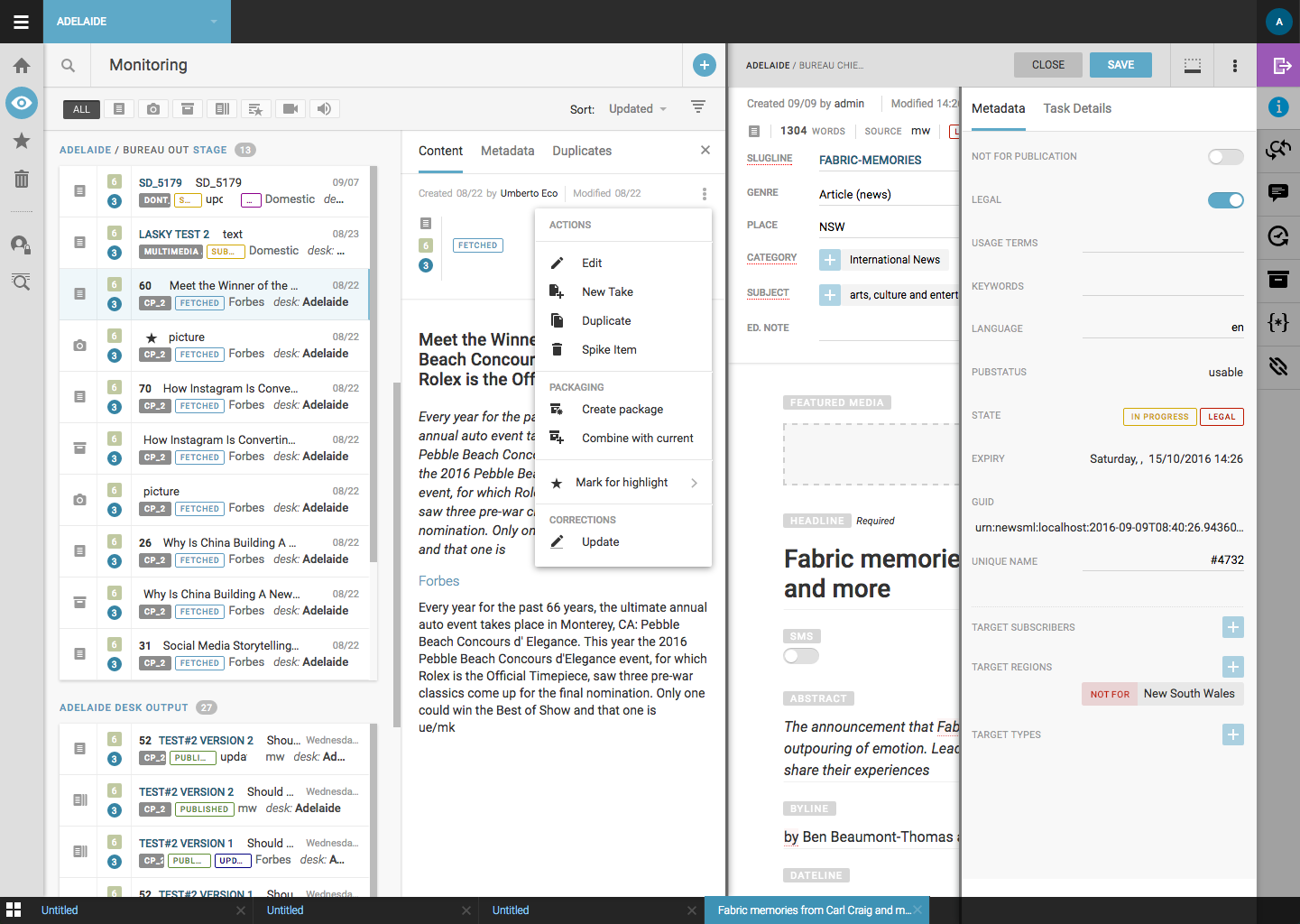 The same design principles applied to Superdesk Publisher too. The goal was to create digital publishing software that allowed users to publish content to one - or multiple - websites while carrying over Superdesk's refined design language to the Publisher tool.
Our designers also wanted to make the system appeal to smaller publishers. To do so, they designed the system so that smaller publishers (once they've defined a few rules) can publish directly from Superdesk without even having to look at the Publisher interface. Superdesk itself has been designed to be scalable, appealing to publishers and news agencies both large and small. 
"Superdesk can be really complex if you need it to be, but if you don't need it to be complex then it also allows you to just focus on one thing. If you want to just write an article, for instance, you can do that without being distracted by anything else, while if you need more complex settings, those are also available."
Vladimir Stefanovic, Head of Design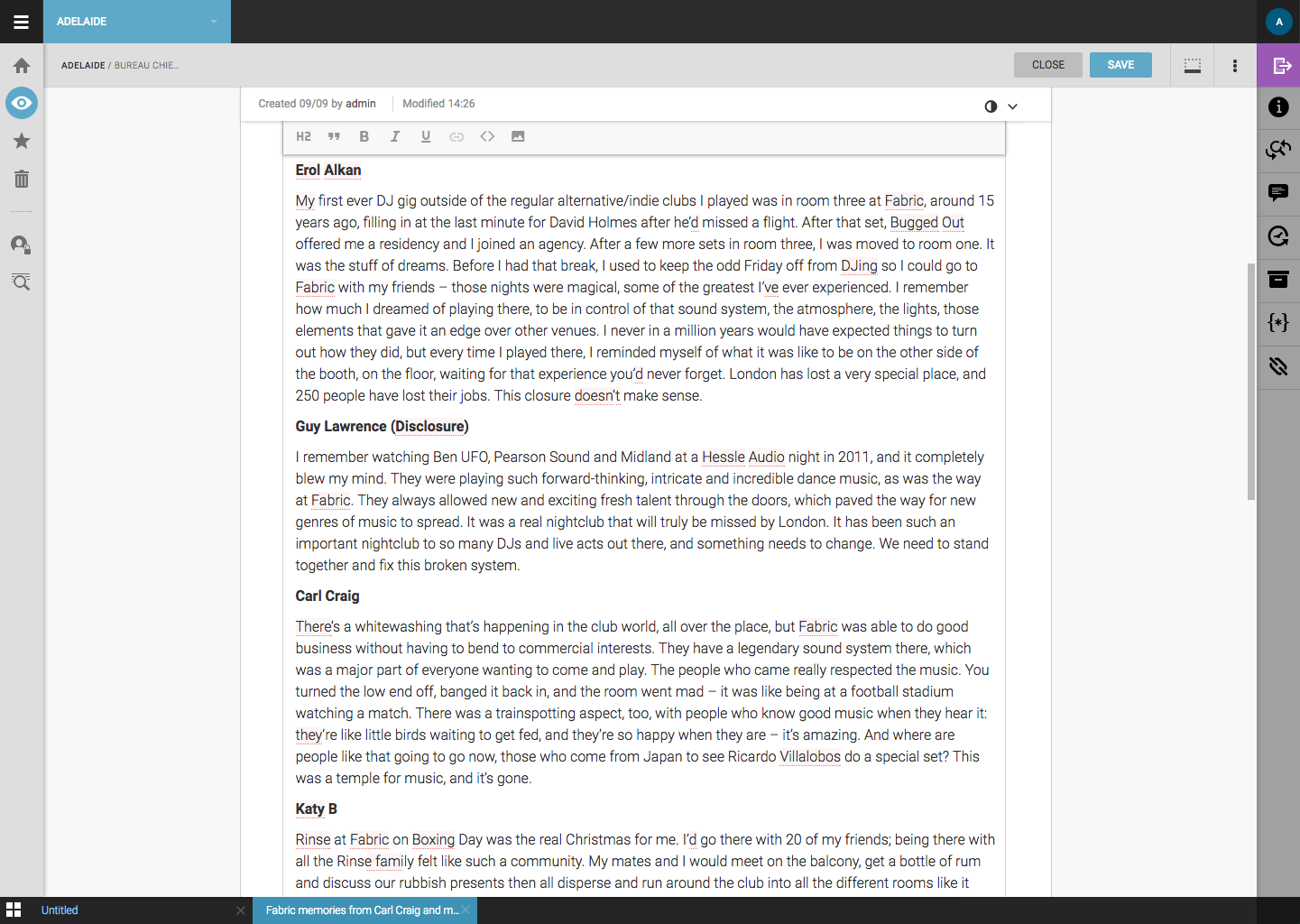 Visit Superdesk.org to request a demo or find out more about Superdesk and Superdesk Publisher, to see how our software could improve your newsroom.