In Conversation: FOSSASIA Founder Hong Phuc Dang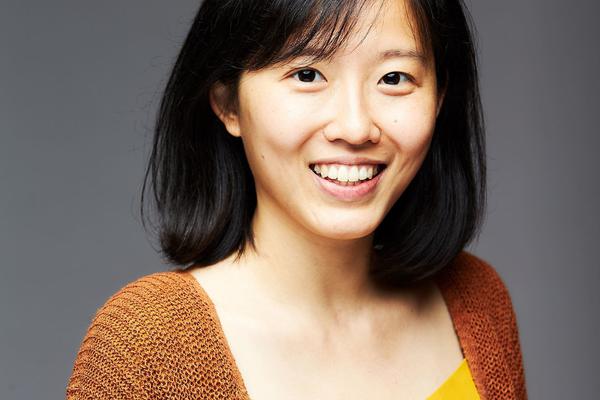 Started in 2009, FOSSASIA is an organisation devoted to promoting the free software and open-source movements in Asia and around the world. One of its signature activities is organising the FOSSASIA Summit, which will be held online and on site in Singapore this year from 13-21 March. Sourcefabric is proud to be a virtual exhibitor at the conference.
We recently caught up with FOSSASIA co-founder Hong Phuc Dang to learn more about the history of FOSS in Asia and how the open-source mindset can help to solve some of the world's toughest challenges.
You started FOSSASIA 12 years ago - how have you seen it evolve over time?
Hong Phuc Dang: We launched the first event in 2009 [in Vietnam] with the idea to bring people from the outside world, to try to introduce the concept and the idea of open source to Southeast Asia. I remember it was 11 speakers coming from overseas and 1400 people coming to the event. After the first conference, we got a lot of support from the community and decided to continue with it every year.
The next turning point came when we decided to move the event to Singapore and use Singapore as a hub. Because there was already support for the free software movement and open source from the local community and also from the government, it was a good strategic choice.
Another turning point I would highlight is the projects that have come out of the event. Eventyay is an entirely open-source platform we are using to run the event that came out of FOSSASIA itself. We are integrating it with other open-source solutions like Big Blue Button and Jitsi [for video conferencing].
There is another project, Pocket Science Lab, that has come out of our community. Pocket Science Lab is an open source hardware device used for electronic measurements and science experiments [as an extension to Android phones or PCs]. At our event in Cambodia, one teacher from India came to us, looking for a device that would make electronics more interesting for students to learn. He said students in India have very limited access to old machines in the lab. He wanted a tool that students can have access to and could make science experiments themselves. We made a commitment to solve this issue. And after a few years of research and development, FOSSASIA released Pocket Science Lab with the hardware and the software run entirely on open source. Now it has become a product by itself and it is being distributed in Europe, the US and Asia.
In the past few years there has been a lot of change. Open source has become more mainstream and we see many more contributors from Asia -- India, China and other places. We also see the younger generation participating actively. Last month we organised an event with UNESCO on bringing tech together with culture where two 11- and 13-year old sisters from Singapore showed how they were using Mozilla Hubs to develop an interactive virtual showcase that helps local artists to earn an income during the Pandemic. There are many youth organisations that promote free and software software in education like BuildingBloCS Singapore or Teckids_eV Germany. I am happy to see more and more young people participating in the community and this is something that we need to continue to foster and invest in. At FOSSASIA, we run coding programs such as Code Heat that teaches students how to code and contribute to existing open source projects.
We see part of the promise of open technologies for the media industry in the collaborative nature of open source. What other aspects of the open model do you think the media industry can learn from?
Hong Phuc Dang: First off we need to communicate that open source doesn't mean that you can get it for free. For every project you have to figure out what is the financial model for you to sustain yourself. We also need to consider how to commercialise a product. It's not easy, but we can use Pocket Science Lab as an example of open source hardware in production, OpnTec, NextCloud or many small and medium-sized companies in the Open Source Business Alliance that are doing business with open source.
Your closing talk at FOSSASIA is on using open technologies to solve world problems. Can you give an example of that?
Hong Phuc Dang: I believe free and open source is not just a way to exchange code freely, it is a collaboration model that sets an example of how people around the world can work together peacefully to solve any problem. We can take a recent example from the pandemic. In Southeast Asia we have 10 countries, and seven of those countries developed their own contact tracing app. How much money is each government investing just to develop a similar application? The way our model works is that people collaborate and promote other open source projects in the ecosystem. Instead of everyone making their own things and going their own way, we should work together.