Metrics in the Newsroom: Introducing the Superdesk Analytics Module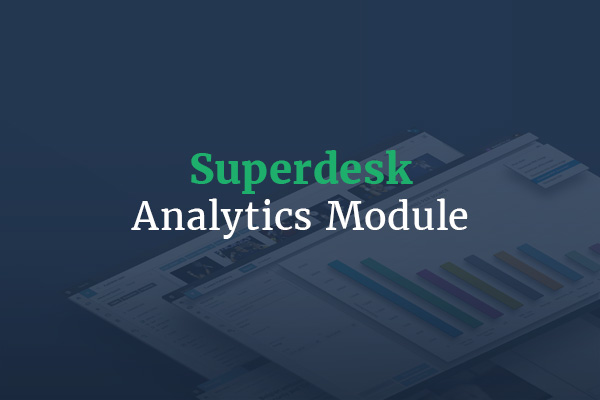 In an era of dwindling resources, newsroom managers need data to assess the quality of their work. And yet, while journalists have an expanding toolkit to gauge content performance and audience habits, they have far fewer means to measure the efficiency of the news production process itself.
To address this problem, we partnered with the Australian Associated Press (AAP) to create an open-source tool that builds workflow analytics directly into Superdesk, our open-source CMS for news organisations. The objective was to resurface the tiny bits of data assigned to content at every step of the Superdesk lifecycle. Unlike many CMSs, which jettison production data at the end of publishing, in Superdesk, those bytes are saved and reused by the Analytics Module.
"We set out to build an extensible core feature set for an analytics/reporting tool such that any Superdesk site could adapt and create their own reports as needed," explains Michael Gourlay, an AAP technical analyst and partner on the project. "Based on Elasticsearch and Highcharts, the tool was initially tasked with providing a portfolio of basic reports around production activity, workflows, and publishing. To extend the reporting timeframe, we subsequently created a dedicated back-end repository for analytics that can store rich content life-cycle data in perpetuity. With this pool of data there are virtually no limits to the report vectors available."
In its current configuration, the Analytics Module can be used to generate reports around any number of parameters – such as desk activity, user performance, the number of corrections or time spent producing a story. Date ranges can be customised, and reports can be scheduled and automatically delivered via email.
These datasets can then be used to help news managers answer questions about their internal operations, insights that might previously have been hidden under the rubble of disorganised metadata. For a major news agency like the AAP, insights range from whether the agency is meeting its contracted news-story quotas for clients to what are the peak production times on news desks and are they sufficiently staffed.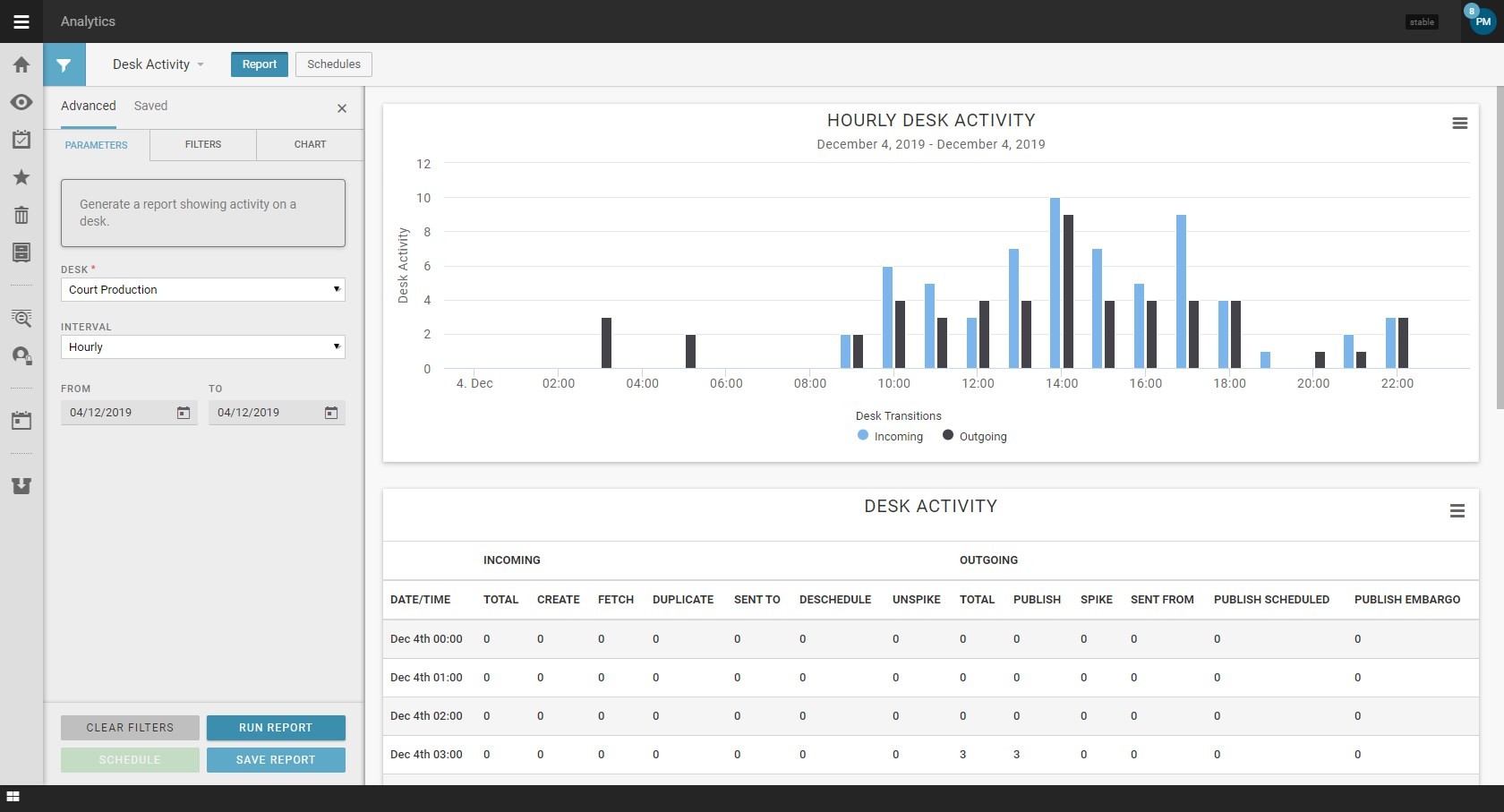 To be sure, production data is only one element of operational decision-making; managers cannot evaluate efficiency with data alone. Nor is it possible to measure every piece of the news-making process. As Gourlay notes, "The metrics for analysing content production in a newsroom are murky at best, and many relevant criteria are simply unable to be statistically gathered or factored, let alone usefully interpreted after the fact." Parameters that cannot be quantified by analytics tools include the professional experience of the executing journalist, whether they were multitasking, had to partially rewrite a story to include new information, or simply took a coffee break mid-story.
Still, with so many newsrooms operating in the dark when it comes to internal production data, the Superdesk Analytics Module is a valuable addition to the newsroom metrics puzzle. "This module was designed to shed light on newsroom productivity by utilising internal data and presenting it in a way that news managers can digest and process," says Sourcefabric project manager Karel Petrák. "Data is the raw material for operational decision making, and with this module, newsroom managers can be better informed."
Looking for more insight into your newsroom process? Visit https://www.superdesk.org/demo to schedule your free Superdesk and Superdesk Analytics Module demos today.
(Original post can be found on Superdesk.org)