A New Era of News for Nepal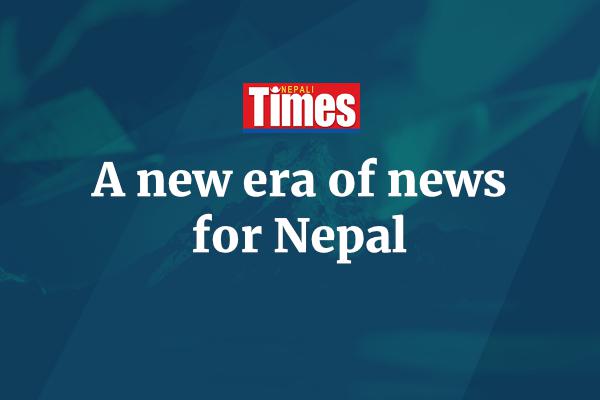 When Covid-19 lockdowns in Nepal led to an economic crisis that ravaged advertising revenues, the Nepali Times faced a quandary: cease publication or shift most of its news operation online? Editors opted for the latter, and three years later, one of Nepal's most authoritative English sources of content has a new website powered with Sourcefabric technology.
Launched in March, the new Nepalitimes.com is powered by Superdesk Publisher, the native "head" to our headless CMS, Superdesk. Built using progressive web app (PWA) technology, the Nepali Times' site is mobile-first, fast, and highly responsive.
PWA was crucial to the paper, for three reasons. First, internet penetration in Nepal is high – more than 90 percent, according to the government – but connectivity can be spotty, especially in rural areas. Content on PWA sites can be accessed when connection speeds are slow, limited, or even stalled.
Second, Nepali Times needed to respond to their audience. Readers had long wanted a mobile news app for the newspaper, given that most content in the country is consumed on mobile devices. With PWA, the site feels and behaves like a native mobile app – without the need for readers to download or install anything.
Third, PWA-based sites are optimised for SEO, meaning that search engines will have an easier time surfacing content.
The website's launch – the third iteration of Nepalitimes.com since the paper went online in April 2000 – was the culmination of several Sourcefabric-led projects. Beginning in April 2020, we collaborated with the paper's staff to identify a two-part solution for their editorial needs. Part one was to provide the news outlet with Superdesk to enhance its efficiency and productivity. Part two was to link Superdesk with a new PWA-supported site. Both steps have now been concluded.
"We believe it is a significant step forward in our ability to deliver quality journalism," online editor Sahina Shrestha wrote in a message to readers. "Superdesk was the perfect choice for our new website," she said. In the post-Covid-19 era, the Nepali Times now has an "even more flexible, future-proofed newsroom publishing platform."
The newspaper eventually resumed print publication after a year-long hiatus. But the Nepali Times is, and will remain, digital-first, a shift made possible by the website upgrade.
"The survival of independent media outlets in fragile democracies, like Nepal, is more important than ever," Sava Tatić, Sourcefabric founder and managing director. "We're glad our open-source tools will help position the Nepali Times for many more years of speaking truth to power."
What can Superdesk do for your organisation? Request a demo today.