Press Release: Sourcefabric Managing Director to Speak on Journalism Technology at Media Days Munich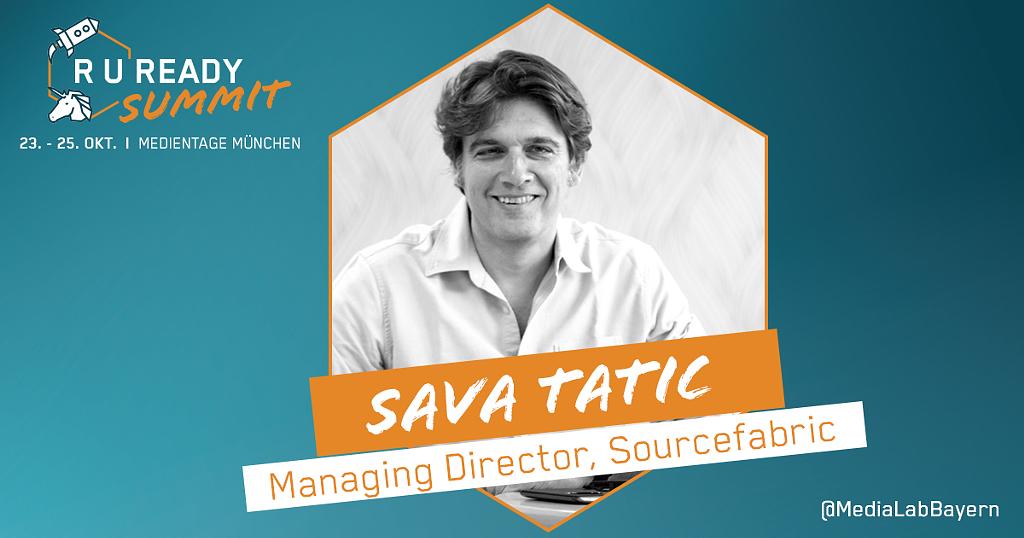 Sava Tatić, Sourcefabric co-founder and Managing Director, will join a panel of media-industry innovators in Munich this week to discuss trends in open-source software development for journalism. The discussion is part of the Medientage München (Media Days Munich) conference, one of Europe's largest annual gatherings of media insiders and industry experts.
Tatić will be part of a discussion on product development during the conference's RU Ready Summit. He will be joined by Anna-Sophie Harling, Europe Managing Director for NewsGuard, which ranks the trustworthiness of news and information websites, and Kim Svendsen, Director of the Stibo Accelerator, a collaboration hub for students, startups and established businesses.
During his remarks, Tatić will discuss the genesis of Sourcefabric, and highlight how Superdesk, an open-source content management and newsroom workflow system, was co-created with leading news organisations. Today, nearly a dozen publishers have adopted Superdesk or are transitioning to the CMS, including some of Europe's leading news agencies. Every month, the platform delivers more than 300,000 news items to over 80 million readers on four continents. 
"At Sourcefabric our mission is to provide independent media with the technology needed to be competitive in today's industry," Tatić says. "Partnering with news organisations of all sizes allows us to create products that serve our clients as well as the news ecosystems where they operate."
For three days, Medientage München brings together technologists, managing directors, editors and decision makers "to breathe life into the much-cited convergence of media and technology." Speakers include executives from Amazon, Google, Reuters, VICE and dozens of other regional and international media brands. 
Tatić's panel, focusing on innovative product development, will take place on Thursday, October 24, at 1:30pm on the RU Ready Summit stage.