Supporting Meydan TV, an independent voice on Azerbaijan from abroad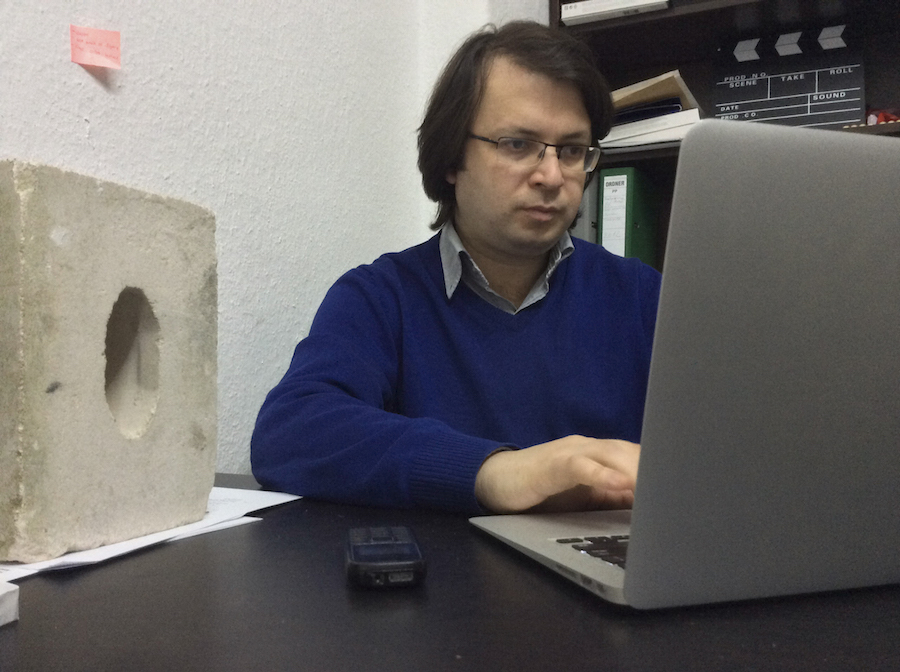 Meydan TV was started in 2013, after Emin Milli  left Azerbaijan where he had been jailed for 17 months, officially for 'hooliganism' – but apparently because of a satirical video on the so-called donkeys scandal that offended Azerbaijan President Aliyev. After he was granted special protection in Germany, he decided to start up an independent media organisation (based outside of Azerbaijan in Berlin) that could freely operate and cover the news called Meydan TV.
With Sourcefabric, Emin and his team found a locally-based partner that could bring support to the early stages of Meydan TV. Sourcefabric has experience not only with journalism, but also with the difficult situation for journalists in Azerbaijan. For a number of years already, Sourcefabric has been providing technology for other media organisations in Azerbaijan while closely observing the deterioration of freedom of the press in the country (see Freedom House Freedom of the Press 2015 report).
My relationship with Emin and Meydan TV goes back before I even joined Sourcefabric though. To give a bit more context, let's flashback to 2014. The Meydan TV team is working from a small office in the suburban part of Berlin-Neukölln, off the S-Bahn ring, next to a small sea food store. I meet Emin Milli and his colleagues in their tiny office with a damaged glass door, fixed with plywood board after a cobblestone was thrown through the door. Emin shows me the large stone on his desk and alleges it was thrown by opponents of this new media project, for being critical of the Azerbaijan government. I'm here on an assignment for a German national newspaper to write a profile on Emin and his then 1-year old project he is founding with fellow Azerbaijani journalists. They all live in exile in Germany now, because they were harassed and persecuted in their native Azerbaijan. I had met Emin for the first time at a Berlin Hacks/Hackers meetup that Sourcefabric had hosted a few months before and, I didn't know yet that I would join Sourcefabric a few months later as a project manager. One of my first projects was to work with Meydan TV.
Since the beginning, Meydan TV has focused on Azerbaijan and sharing the news that other media based in the country can't or won't publish. The worse the situation for independent media in Azerbaijan, the higher the need for free media to cover Azerbaijan from abroad. Meydan TV's readership has been growing ever since. With it, the amount of news content written by editors and contributors from all around the world has also grown.
Fastforward to today, 2016. We have been working diligently to finish the last preparations for the website re-launch – and training the editors of the globally distributed Meydan TV team on editorial management and the new features we have implemented in Newscoop, our open source CMS developed to respond to journalism challenges in online publishing.
After three years of activity, Meydan TV has grown to be the best source for independent news on and from Azerbaijan. For the past few months, we worked with their team on their website to better meet their needs to both improve the overall look and feel for the readers and make the workflow for editors more clear and efficient.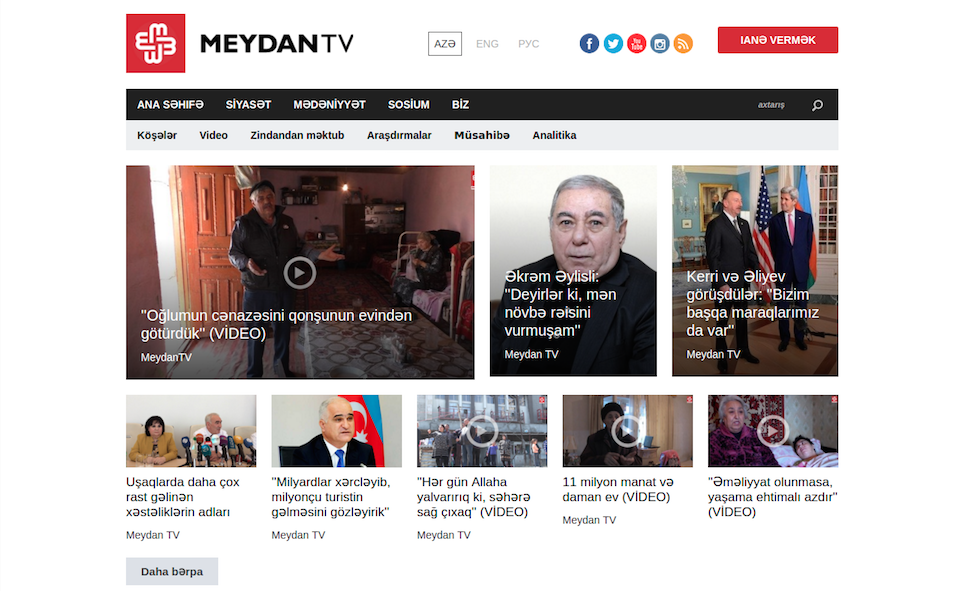 "Working with Sourcefabric has made our digital dreams come true," says Emin, "With your IT power, we could introduce a new level of quality to our audience in Azerbaijan." In the new Meydan TV website, the user experience is enhanced by a more contemporary design and a clearer structure to the homepage. The navigation and visibility of articles has improved and through topics feature, readers can now easily find more articles on many topics, people and genres that Meydan TV covers.
The mobile experience and overall accessibility has been enhanced through the provision of AMP (Accelerated Mobile Pages) and Facebook Instant Articles . This is especially relevant for those readers with bad internet connections, for whom the reduced bandwidth usage and instant loading experience have an immediate effect on improving the overall usability.
Further changes made to the front and backend design and architecture also include some new workflow features. For example, the Ingest plugin enables editors to work with an agency or a third-party content directly from within Newscoop.
In 2014, Christian Mihr, director of Reporters Without Borders in Germany said that "Meydan TV stands out of all the exile media". We believe it is still valid. Only some weeks ago, Meydan TV won the IRE (Investigative Reporters and Editors) Award for their work around "The Khadija Project". With the new interface of www.meydan.tv, we are proud to continue supporting the outstanding work of Meydan TV.
Want to add live coverage to your website? Sourcefabric is supporting independent journalism with the FWD:media initiative. We will announce Round 1 winners soon. If you didn't apply, don't worry! Round 2 will be open for applications in May 2016.