Team profile: Julian Sorge, Booktype Product Manager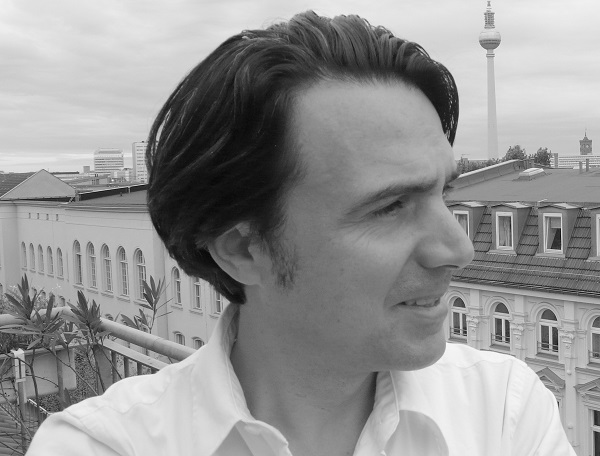 Julian Sorge, the newest team member of Booktype, joins us in Berlin as the Product Manager. This is a new role at Sourcefabric, but one that is essential for the future growth of Booktype. Julian tells us his plans for the expansion of the collaborative writing tool and a bit about his background working in publishing at Gestalten Publishers.
Please tell us about your past work in the publishing industry in Germany?
Since 2005, I worked for Gestalten publishers as an international publisher for visual culture. The company has offices in Berlin, London, New York, and Tokyo and is known for its design, illustration, architecture, and typography publications as well as urban and contemporary art. The books are sold in almost 100 countries, mostly in English, but also in German, French and Spanish.
As senior project manager, my job included the whole workflow and coordination of all departments of the company and process of the book production. Being in contact with designers and artists, but also with international brands from all over the world, I experienced global work and communication enabled by digital media. One important part of my work was collecting materials and clearing rights for all the contents of the books with a web-based application we developed.
Who is the target market for Booktype as the Product Manager? Are you planning to focus on certain geographic regions or audiences?
I believe Booktype has a very wide target audience, from amateur authors working on their memories to international companies re-editing their reports or manuals every year. As well, educational institutions and publishing companies can enable cooperative editing between authors, editors and proofreaders at the same time.
From my point of view, Booktype does not have a specific geographic region as a target market. It answers a general need from authors and editors all over the world and enhances the editorial workflow all along the publication process. Also from a technical and economic point of view, because Booktype is web based, it does not require a complex infrastructure, only a browser and access to the internet.
What is your impression of Booktype and how do you see it benefiting publishers and writers?
When I tried Booktype for the first time I was really impressed with how easy it is to use. In a couple of minutes I created a book and could start working on it. I think anyone with a basic experience of computers and the internet can use it.
From the publishers and editors perspective, Booktype has many benefits. For example, different authors, editors and proofreaders can work from different locations on the same book at the same time is incredibly efficient. Another helpful function is being able to output different formats for both digital or print editions.
What other projects have you worked on in the past? You mentioned working in the creative community in Berlin?
I started working during the dotcom era at the end of the nineties and early 2000's, which was a very creative and inspirational time. Everything seemed to be possible. After its implosion, I worked as a freelancer for several creative companies including advertising, press agencies and design studios in Berlin. It was very interesting to experience these aspects of the creative industry. In the past years at Gestalten publishers, I worked on some challenging customer projects like Nokia and Red Bull. This gave me a good impression of how creative processes are handled in large international companies.
How do you plan to work with the Booktype team?
Sourcefabric gave me a warm welcome and I am very glad to be onboard. At the moment I am still getting an overview. But we are already discussing improvements and possible features for the upcoming versions of Booktype included in the 2014 release. I like the team and hope we can optimize Booktype to make it the standard tool for (self-)publishing.
What is your vision for the future of publishing?
As many people predict, I don't believe paper books will die. Paper has qualities which last. But I do think there will be deep changes in the way books are written, compiled, edited, produced and distributed. Books will be "polyform", not just one edition format, but many. Books will have different editions for different target groups and purposes.