The ultimate Sourcefabric book list about journalism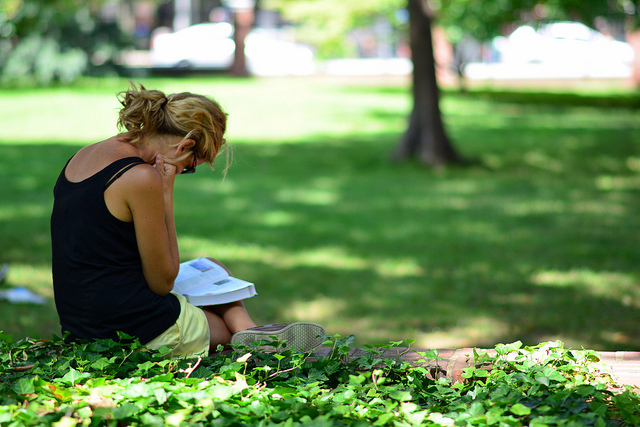 For as many books as exist, there are also any number of different reading types, and you may or may not fall into more than one category. Do you like longform journalism or prefer the shorter form of live blogging? Maybe you are more into storytelling? Or do you like to listen to the recitation of books aloud, just as they would be on the radio?
Whether you are addicted to reading or not, take a look at the following list of books we compiled that we thought you might like to spend time with.
Once a journalist, always a journalist: the Superdesk type
You live and breath news. You stand for quality journalism, a journalism that bears witness as the eyes and ears of society as a whole. You think good journalism, as with good writing, is about truth and justice. Your bookshelf has anything from legendary writers like Ryszard Kapuscinski, Seymour Hersh, and Robert Fisk.
Floater, by Calvin Trillin
A "floater" is a journalist who moves from section to section rather than deeply specialising in a particular topic. The book is set in a fictional newsroom of a weekly magazine very much like Time magazine, where the author really worked at during 1963. The story takes place during one week and is full of characters that anyone who ever worked in an office will feel very familiar with.
The Wired City: Reimagining Journalism and Civic Life in the Post-Newspaper Age, by Dan Kennedy
This is the story of the New Haven Independent, a nonprofit community website in Connecticut that is at the leading edge of reinventing local journalism. Through close attention to city government, schools, and neighborhoods, and through an ongoing conversation with its readers, the Independent's small staff of journalists has created a promising model of how to provide members of the public with the information they need in a self-governing society.
Mastering the art of multitasking: the Live Blog type
Gathering sources from social media, compiling them real time for live reporting on exciting events and breaking news can be quite tiring. Even if you are a skilled multitasker, able to read and upload all your social media at once, it's always good to hit pause and read a good book.
The Faber Book of Reportage, by John Carey
"Some of the most striking reporting in peace and war is by non-journalists who happen to find themselves in the thick of events" is the baseline of John Carey's non-fiction masterpiece. Also known as "Eyewitness to History", this is a magnificent collection of over three hundred eyewitness accounts spanning more than 2,400 years including recollections of anything from battles, disasters, and discoveries that shaped the course of our history. All the recollections are captured in vivid detail by observers at the scene. When you're done with reading, you will be even more motivated to try out our Live Blog 3.0-alpha and report on more key events happening around you!
Engaged by well-told stories: the Storyteller type
The essence of reading for you is in the stories. You like them when they are painted in words just like beautiful canvases. You enjoy long sessions of book reading in quiet spots. Time spent with a good books that unfolds and blossoms is never a bad way to spend your time.
In Cold Blood, by Truman Capote
Longforms usually take the form of creative non-fiction or narrative journalism. When Truman Capote's 'In Cold Blood' was first published in 1966, he characterised it as the first "non-fiction novel". As he tells the story of a quadruple murder in a small-town in Kansas, he paints characters that pulse of real life and places that are palpable. This book is considered the true masterwork of this genre and took Capote six years and 8,000 pages of notes to research and write. It could have been written with Storyteller, our new longform storytelling theme for Newscoop! Wouldn't it be cool to add full-screen slideshows, ambient sound, full-screen video to Capote's words?
Radio nostalgic: the Airtime type
Reading is a good time killer, but your passion is radio. When written words are about radio, though, it might be worth switching off your device and gearing up for a good read. Music in the background is allowed, of course.
40 Watts from Nowhere: A Journey into Pirate Radio, by Sue Carpenter
Sue Carpenter writes a frank and hilarious account of her bizarre double life during the height of California's pirate-radio boom: journalist by day, counterculture icon by night. It's an amazing true story, one that will instantly appeal to music fans -- and free spirits -- everywhere. If only Airtime Pro could have existed at the time...
Authoring is your lifestyle: the Booktype type
You love words and writing. Even while reading what others wrote, you pay attention to each and every detail of the plot. You enjoy knowing more about the process of writing for authors and you might just want to become one yourself one day.

Zen in the Art of Writing, by Ray Bradbury
While there are a lot of books about writing, it's difficult to find a really good one. The collections of essays in 'Zen in the Art of Writing' is a book written with passion. It gives you insight into Bradbury's creative process. His prescriptions about writing are demanding, yet this book is very inspirational. If you have an idea or a story to tell, Give Booktype 2.0 a try. It's a whole new world, very zen, we promise.
What are your favourite books? Get in touch with us and let us know at [email protected]