Víctor M. Carranza: A Sourcefabric Life Well Lived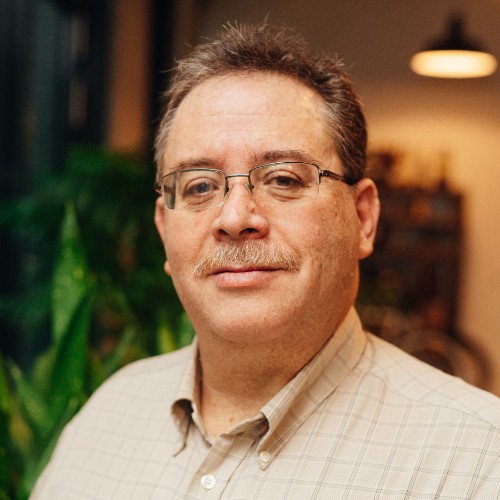 Earlier this month, Sourcefabric said goodbye to a cherished member of our open-source family, system engineer Víctor Manuel Carranza, who passed away in his native Guatemala after a long illness. Victor worked for Sourcefabric for five years, first between March 2013 and September 2016, and again from 2021.
Victor was the embodiment of courage, tenacity, and resilience. Despite grappling with a health condition that progressively wore him down, he was a stoic warrior, facing his struggle with grace and unyielding resolve.
"No matter what you said to Victor he'd always respond calmly despite the pain he was in," said Abbas Khan, Sourcefabric's system engineering team lead. "He remained devoted to system administration until the very end."
Even though he worked remotely, Victor was a thoughtful and engaged member of the team, always quick with birthday and holiday wishes. "He once sent us a very good recommendation for a Christmas party venue in Prague, some 9,800 kilometers away," recalled Sourcefabric Managing Director Sava Tatić.
When a new staff member recently joined Sourcefabric, Victor, aware that he was a horse racing enthusiast, welcomed him with a cheerful pun. "Enjoy the ride," Victor wrote on the team's Slack channel.
Victor was also one of the kindest colleagues the company had ever had, and always endeared himself to clients and those he came in contact with, said Tatic.
"Victor's passing reminds me how frail life is," said Khan. "We will all go one day, and the only thing we will leave behind is the impact we have on others. In that regard, Victor leaves a fortune."
"My words cannot fill his absence but the energy he put into his work while living with such a challenging health condition will always be remembered," said Ali Zain, a Sourcefabric system administrator who often worked with Victor.
Jacques Botha, also a system administrator, remembers a humble, religious man who lived with honor. "He had a major fight on his hands, and even though he wasn't feeling well, he didn't want to show his pain and suffering," Botha said. "I had a lot of respect for him as a person."
In March, as Victor prepared for a long weekend of medical appointments and family commitments, he reminded colleagues that he was, indeed, here if we needed him. "I'll be reachable," he chimed as he signed off for the day, "and will carry a laptop in case of emergency."
Victor's commitment to his craft – primarily ensuring a smooth client experience for Airtime Pro – remained unyielding. "Support knows no Sundays," he once wrote after being called upon to work on a weekend. "It's a pleasure."
The pleasure was all ours, Victor. May you rest in peace.